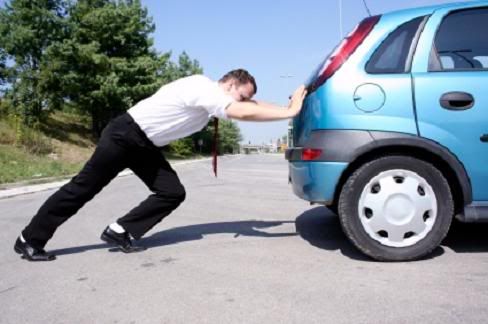 Every business goes through three critical and predictable stages of development. I want to make you're aware of these stages and what to expect. Remember, I'm a BIG believer in REALISTIC EXPECTATIONS. Now each stage can be the launching platform to take you to the next stage or it can be your final stage depending on your reaction.
STAGE ONE
I CAN'T BELIEVE HOW MUCH EFFORT I PUT IN AND HOW LITTLE I EARN!
This is a stage that EVERYONE goes through – and I do mean EVERYONE!! This is where the rubber meets the road. This stage of development can last for what seems like an eternity, if you are not prepared and accept the fact that this is a natural evolution of the development of your business.
This is the stage where you are working every free hour building your business.  Working on marketing tactics, going to seminars, reading books and learning everything you can about your niche. Talking to people about how great your products are, how great the company is and SPENDING MONEY.
Based on how well you accept the training – will determine how long this stage will last. Try to reinvent the wheel and this stage may last until you QUIT. However, if you follow a proven system then this stage will be much shorter, but trust me – you will experience this growth stage.
I have to tell that this is where MOST people QUIT. They just don't see sufficient financial rewards for the time spent. The next thing that happens is that they are off chasing a new rainbow – QUICK MONEY!
DON'T GIVE UP – Make a commitment to be here a YEAR from the date you began, NO MATTER WHAT HAPPENS!!
If you don't make that initial commitment – failure is imminent.
STAGE TWO
I CAN'T BELIEVE THAT THIS IS REALLY STARTING TO WORK!
Okay everyone this is the stage when you start to get some REAL checks – you know the type with commas between the numbers. You open up the envelope that you have been telling your spouse would arrive and to your amazement it's MORE MONEY than you had expected. Sometimes a great deal more.
At this stage your belief system is reinforced – you are bullet proof. You can talk to anyone. Your businesses goes through the roof. This is the point that you have been waiting for that you never thought would arrive.
Now this stage is a natural progression of STAGE ONE – if you continue to put forth an effort. If you don't quit.
This is the time for ALL OUT MASSIVE ACTION!! Don't get lazy at this stage. The best is yet to come.
Dig down deep and work harder than you have before
STAGE THREE
I CAN'T BELIEVE THAT I AM MAKING THIS MUCH MONEY!
This is where you now think that you can walk on water. Your business continues to grow WITHOUT your daily involvement. Your check gets larger and larger each month. The banker who never would talk with you is now asking you to lunch. Relatives that you have never seen start showing up – everyone is starting to wonder what happened. Did this person who I've known all my life win the lottery and didn't tell me? Your relatives start to think that perhaps you started doing something illegal, because they KNOW you're not smart enough to make that kind of money – YOU HARDLY EVER WORK!!
Now this is a very dangerous stage – you see money will make you more of what you REALLY are – good or bad.
It's a time to keep your EGO in check. It's a time to reflect on what got you to where you are and thank those people who have helped you along the way.
Yes, it's OK to buy a few things that you've always wanted, perhaps that new car, take a few vacation's that the family has always talked about. Just don't go overboard. It's time for real financial planning, you see it's NOT what you make, it's WHAT you keep. Get a good financial planner. Pay your taxes, become a good steward of your financial well-being, share with others that are less fortunate and ENJOY!! Take the time you deserve to spend doing what you've always wanted to do.
YOU DESERVE IT – YOU'VE WORKED HARD TO GET TO THIS SPECIAL PLACE.
Don't QUIT when the going gets too rough. Those that STAY THE COURSE will eventually arrive.
You have all of this to look forward to as you build your business – you see, in order to experience these three stages of development you need the luxury of time, time to mature your business, time to grow as a person and a system that will allow those special ingredients to come together. Learning to Market your business the new way is important, it's the wave of the future it's your missing link and it's something you can take advantage of right now. We have a proven system that teaches you step by step how to build your business the right way, so that your business will stay around long term. You have the ability to achieve anything you want. You have the opportunity to help a lot of people, the opportunity to do great things, the opportunity to take your business to the next level It's now UP TO YOU!! Contact me today to discover how.